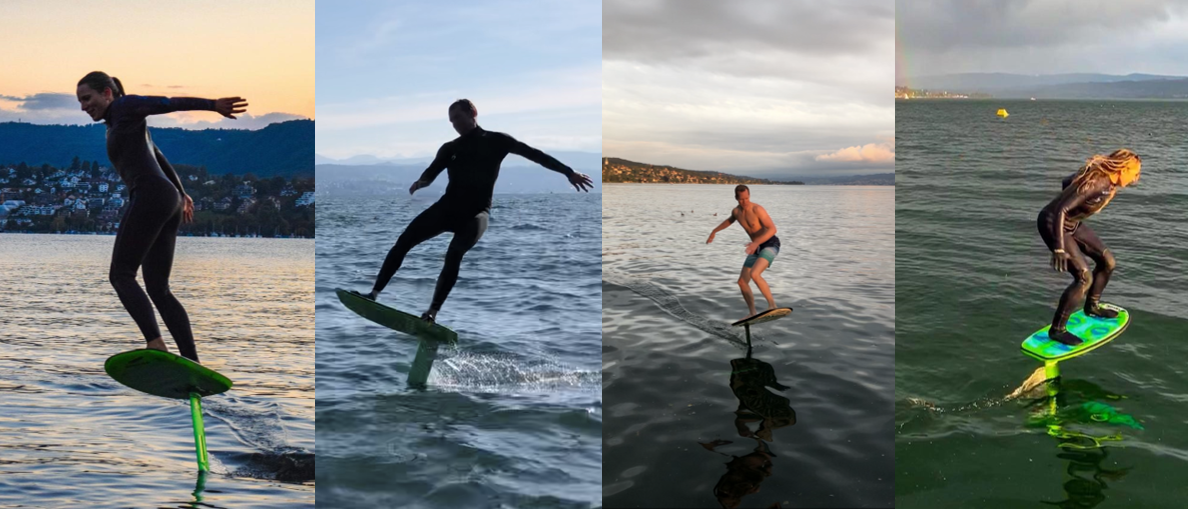 Dockstart Pumpfoil Beginner Course
In this course, you will get an introduction into pumpfoiling. Our instructors will introduce you into the equipment and pumpfoil technique.
After a short introduction, you will do your first dockstart trials under supervision of an instructor.
Please note: Doing a dockstart and get into pumping is a long journey. You need approximately 350 trials to have a solid dockstart technique that allows you to start at different conditions and different docks. 
Requirements
Course participants must be physically and mentally fit to start with pumpfoiling. Participants must have swimming skills and be able to swim 50 meters in open water.
Course Content
Get to know the pumpfoiling equipment
Short introduction into the physics of pumpfoiling
Do the first dockstarts
Course Locations
The course takes place at the Lake of Zurich in the Tiefenbrunnen area. Other course locations can be mutually agreed.
Course Dates
Please get in contact with us to get information about the next course dates. We are also flexible and try as far as possible to make courses available during for you suitable time slots.
Interested to get started with pumpfoiling? – Get in contact with us! 
We speak Swiss German, German and English